Find out how you can support the multiverse
did you know that we are a charitable trust?
This means that we rely on admissions, donations and income from events to keep the site running and open for all to enjoy. Here are just a few samples of where the money goes and why your support matters so much to The Crawick Multiverse Trust and the local area.
Preserving and maintaining our spectacular landforms
We are incredibly lucky to take care of the spectacular Charles Jencks Landforms here at The Multiverse. Maintenance of the forms and structures is constant. Our grounds team work hard to keep the site in great shape so that our visitors can enjoy them at their best.
The site is huge, with our cosmic landforms spanning 55 acres and with around 2,000 boulders to keep trimmed and tidy. Our grounds team really have their work cut out for them! We employ a local company for this immense, ongoing job.
Keeping the site in top condition is vitally important. Not only to keep it looking nice but also for safety. So many people enjoy bringing their children and dogs to explore, we want to make sure we've done everything we can to keep the place safe for you.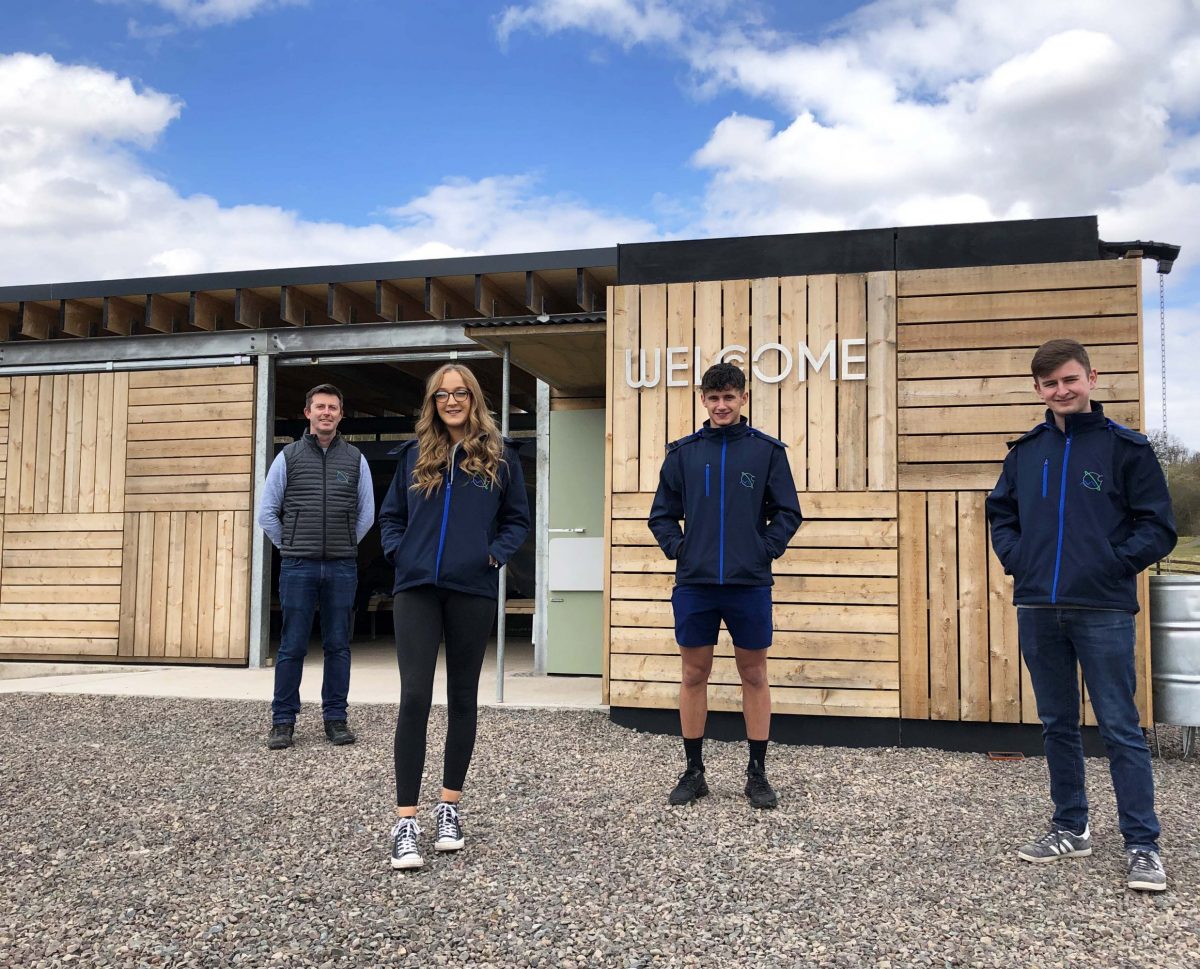 employing our amazing team
We couldn't do it without them! Our Visitor Team are on site throughout the season to welcome you, provide information, operate the kiosk and much more.
All of our staff are employed from within the local area. Providing great jobs locally is of vital importance to our community and it means a lot to us here at Crawick. We invest in our team through training and making sure we retain them for next season. Giving our visitors the best experience possible.
As well as the seasonal team, we have staff working all year round on site management, event planning, marketing, fundraising and so much more. Our board members give freely of their time and incredible experience to raise funds, improve and promote the site and the area.
development and improvement
The Trust are always working on plans to improve and develop the site. The recent addition of The Coalface building and our Eco Car Park are great examples of this. These improvements maximise the visitor experience by providing better access and facilities.
We still have a long way to go! We have a lot of works planned for the site. Our vision for Crawick Multiverse is to make it accessible to all and to create a spectacular venue for all kinds of events. We now have some amazing visitor facilities including toilets, baby change and refreshments at the kiosk.
Our board members work tirelessly to source funding for these projects to support the public contributions. All works are carefully planned and managed in line with our passion for innovation, community and sustainability.
---
so….. how can you support the multiverse?
there are three really easy ways to do this!
Donate to us
support the multiverse with a donation
This is a great option for those of you who maybe don't live so close to us! Whether you love the site and the landforms, love Cosmology, support the art of Charles Jencks or just want to support us and our amazing community, a donation is a great way to help.
You can make a single donation or even set up a regular one if you like! We really appreciate every single penny.
Annual Visitor Passes
Visit us more than once a year?
An annual pass is the way forward for you! Available for individuals and families, an annual pass is a great way to save money and enjoy unlimited visits to The Multiverse for the whole year.
This is a great option for our locals, regular visitors, dog walkers and Land Art lovers alike. Our local residents also qualify for a substantial discount.
Save on your admission costs as well as getting exclusive discounts at our Coalface Kiosk and Multiverse Events.
Visit Us!
If you would rather just come and pay us a visit, we'd love that! Our admission fee is really affordable for individuals and families alike. Come and explore this incredible site, wander to your heart's content among stunning and fascinating landforms. Bring the dog, bring the kids or just come and enjoy the open space and spectacular views. Our team will be here to welcome you at The Coalface with a great selection of hot and cold drinks and snacks to keep you going as you explore the Multiverse.
the crawick multiverse team would like to take this opportunity to thank you for your incredible support. we couldn't do it without you and look forward to welcoming you in 2022.