WE LOOK FORWARD TO WELCOMING YOU AT THE COALFACE!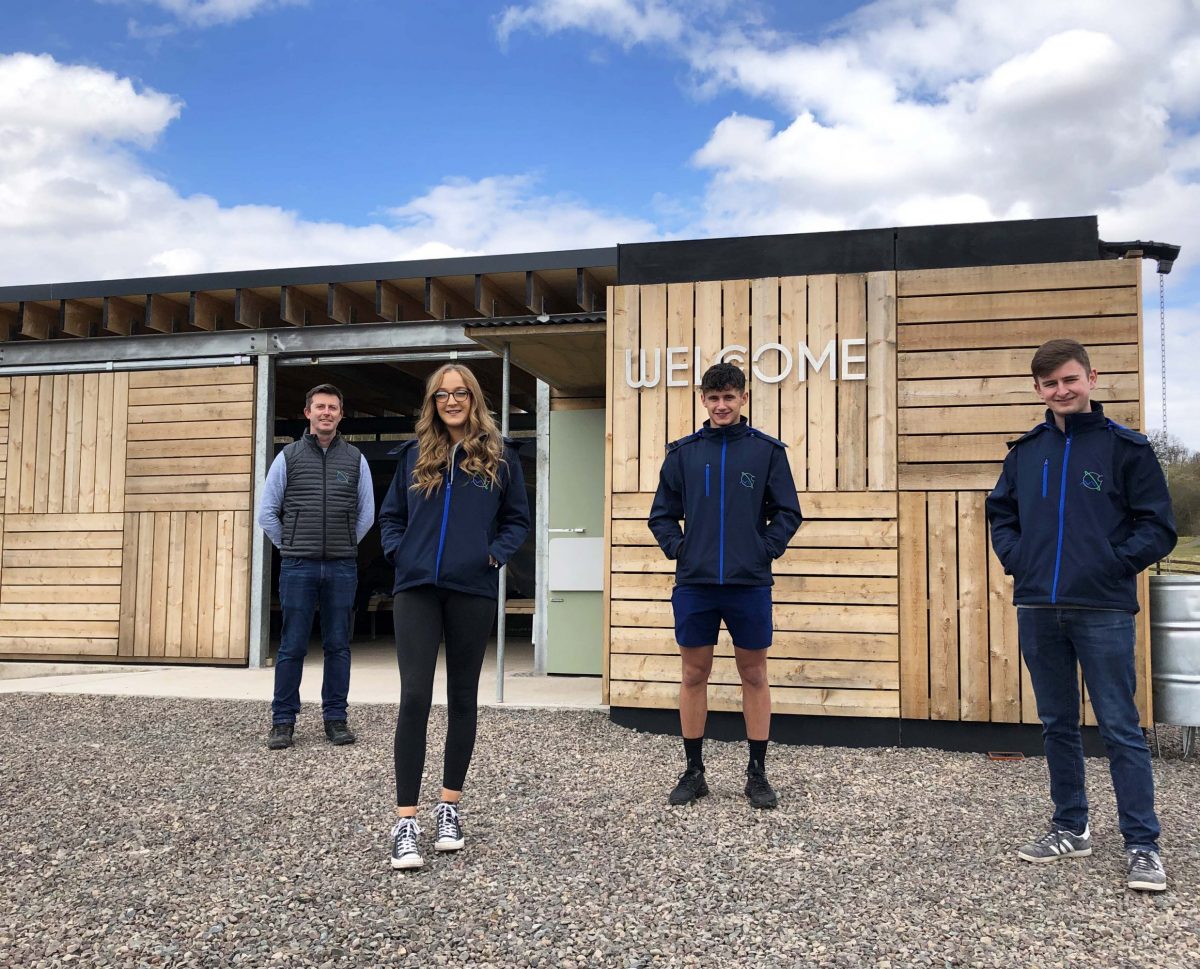 The Coalface is the hub of our operations, and we are delighted to now have a permanent base on site.
We chose the name 'The Coalface' as we felt it was very fitting. Not only does it remind us of the sites coal mining heritage, but as the office and place from where The Crawick Multiverse Trust will operate, we will now be working at 'The Coalface'!
The Coalface is the place to purchase tickets and we also sell a range of hot and cold drinks, snacks and branded item. We are dog friendly and your four legged friends are catered for too, with water bowls and an outside tap to rinse muddy paws. Our friendly and knowledgeable staff are also on hand to provide information about the site.
There are also toilets, changing facilities and an undercover exhibition space where you can rest and shelter. We hope these new facilities will all enhance our visitors experience at the Crawick Multiverse.
development of the coalface
Below is a timeline of the progress from the original portacabin ticket office and store to the fabulous new facilities at The Coalface.
Where we started
The original ticket office and staff office/store on site.
Summer 2020
27th July 2020
Work starts on site to prepare the area for the new building and the site was temporarily closed to visitors during the ground works.
1st August 2020
The initial works began on the site for our new building and the area was been secured, so we were able to open for visitors again.
26th September 2020
There was a lot of progress over summer 2020 both on and off site. Sam Templeton Building Contractors had almost completed the groundworks, creating a solid base for our our new building.
We also worked closely with Echo Living on the final fixtures and finishes for the building which was partly manufactured in modular parts at their workshop in Clarebrand, Castle Douglas.
22nd October 2020
The three modular units which form the office, toilet block and store were delivered to site on 21st October by J&J Currie.
The team from Echo Living completed the cladding, which forms the covered courtyard area.
May 2021
The Coalface opens to the public.
Our new building has been made possible by funding from the above organisations